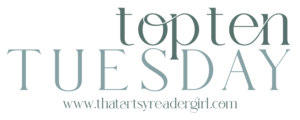 Hosted by That Artsy Reader Girl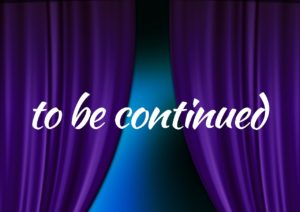 I struggled with this week's topic. As I mentioned back in June, I think many modern books have too many sequels instead of not enough of them.
Here are a few series that break that rule of mine. There is still plenty of room for character development in them if only their authors had written one more book.
Do note that there are some mild spoilers included in my post.
As most of them were written years ago, I hope it's safe to assume that everyone who still wants to remain unspoiled about their plot twists has had ample opportunity to read them.
If that isn't the case for you, please feel free to avoid the sentences that explain why I think these series might benefit from one more instalment each.
1. The Mists of Avalon (Avalon, #1) by Marion Zimmer Bradley
Why I Want a Sequel to This Series: I'd like to see how the gods in this universe respond to contemporary society. Would they become more visibly active here? Would they completely retreat from us?
2. The Lion, the Witch and the Wardrobe (Chronicles of Narnia, #1) by C.S. Lewis
Why I Want a Sequel to This Series: Susan's storyline needs to be resolved once and for all. I loved so many things about this series, but I hated the way she was treated in the final book. She deserved better.
3. The Handmaid's Tale (The Handmaid's Tale, #1) by Margaret Atwood
Why I Want a Sequel to This Series: Don't get me wrong. I was thrilled to finally have a sequel to this book and get a good resolution to Offred's story. If this were to become a trilogy, I'd want the third and final instalment to focus on the society that formed after Gilead was destroyed. There were tantalizing hints in The Handmaid's Tale and The Testaments that future generations had either not learned their lesson from this terrible period or had never quite understood the gravity of what happened. I'd love to dive into their world more deeply and see if they'd made the necessary changes to ensure that no one would ever be harmed the way Offred and the people she knew were harmed again.
4. Calvin and Hobbes (Calvin and Hobbes #1) by Bill Watterson
Why I Want a Sequel to This Series: In 2011, someone wrote a one-off comic strip about Calvin's experiences as the father of a daughter who was just as mischievous as he was when he was a child. I would love it if either Bill Watterson or someone he approved of were to pick this up again and give little Bacon years of adventures in our modern era. Wouldn't that be amazing?