Hosted by That Artsy Reader Girl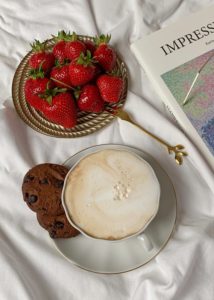 Sometimes it feels like the January Top Ten Tuesday topics are so closely connected to each other that I need to be careful about repeating myself when responding to them.
For that reason, I'll keep this week's list short and sweet. Here are five books I read last year from authors who are new to me.
Author: Betty MacDonald
What I Read from Them: The Plague and I
Would I Read More from Them? Yes! I never would have guessed that a memoir about living in a tuberculosis hospital in the 1930s would be so funny or relatable nearly a century later. I'll definitely keep an eye out for anything else she might have written.
Author: Annalee Newitz
What I Read from Them: Four Lost Cities: A Secret History of the Urban Age
WouldI Read More from Them? Yes! This author had a conversational writing style that made learning about history amusing and educational.
Author: Kathy Iandoli
What I Read from Them: Baby Girl: Better Known as Aaliyah
Would I Read More from Them? No. I found the author's writing style to be choppy, and she only skimmed the surface on some pretty important questions about Aaliyah's life. I know that it was probably quite difficult to dig up new information about this singer given how private her family is, but I wasn't impressed with this biography.
Author: Katherine Arden
What I Read from Them: Small Spaces
Would I Read More from Them? I already have! I'll be reviewing Small Spaces and it's sequels on this site in the near future, so stay tuned.
Author: Sandy Skotnicki
What I Read from Them: Beyond Soap: The Real Truth about What You Are Doing to Your Skin and How to Fix It for a Beautiful, Healthy Glow
Would I Read More from Them? Maybe. There was a lot of excellent information about skin care in this book, but I found the writing to be a bit repetitive at times. So I'd pick up more books from this author, but I might skim through them or only read the sections that are most applicable to my skin in particular.