Hosted by That Artsy Reader Girl
To be honest with all of you, at first I wasn't sure if I should participate in this week's prompt. I spend so much time reading new titles from authors I discovered years ago that I wasn't positive I'd be able to come up with enough people to fill out all ten spots on this list.
Then I remember all of the short stories I read in the average year. My favourite genre has always been science fiction, and my favourite kind of sci-fi  to read is the short stuff. There's something immensely satisfying about seeing how much world- and charcter-building an author can squeeze into a few dozen pages…or less!
Not only will you get to read my thoughts on today's list as usual, you'll also be able to check out the stories that first introduced me to these authors for free if any of them grab your attention. How cool is that?
1. Author: Sara Norja
What I Read from Them: Birch Daughter 
Why I Loved It: The main character's mother was turned into a tree before the first scene began. If that's not the makings of a must-read, I don't know what is!
2. Author: A.C. Buchanan
What I Read from Them: Girls Who Do Not Drown 
Why I Loved It: So many stories are written about young women dying in ghastly ways. I adored the fact that this steadfastly refused to be one of them.
3. Author: Shiv Ramdas
What I Read from Them: Guardian
Why I Loved It: For something that took only a couple of minutes to read, this sure did pack an emotional punch at the end. That's all I can say without giving you all spoilers.
4. Author: Adam R. Shannon
What I Read from Them: On the Day You Spend Forever With Your Dog
Why I Loved It: So many of us have outlived beloved pets. Imagine what it would be like to be reunited with them again in this lifetime…or maybe even forever. If the death of animals is a trigger for you, you might want to skip this even though it's not really meant to be a tearjerker.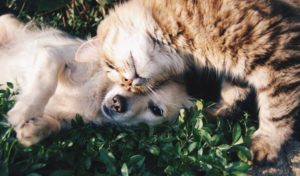 5. Author: Kathryn Kania
What I Read from Them: Tablecloth
Why I Loved It: In the very first scene, a mischievous (and possibly magical) cat shows up in the main character's life and refuses to leave. That was such a cat-like thing to do that I couldn't help but to keep reading.
6. Author: Chesya Burke
What I Read from Them: For Sale: Fantasy Coffins (Ababuo Need Not Apply)
Why I Loved It: The unique title was what grabbed my attention at first. I stuck around because of how kind the main character was despite – or maybe because of? –  the fact that people feared her.
7. Author: Beth Goder
What I Read from Them: How to Identify an Alien Shark
Why I Loved It: Now I know exactly how to identify an alien shark. Ha! Also, I love the idea of an alien invasion happening in our oceans because the invaders were an aquatic species.
8. Author: Alexandra Rowland
What I Read from Them: Love in Every Stitch
Why I Loved It: Sewing isn't as easy as it might first appear to be, and even the most ornate handmade articles are rarely respected enough to be thought of as art. It's nice to see stitches get the attention they deserve even if they aren't quite the same sort of stitch you'd use to patch up a hole in a jacket or sew on a button.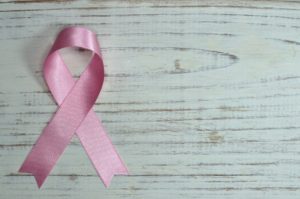 9. Author:  Khaalidah Muhammad-Ali
What I Read from Them: Talking to Cancer 
Why I Loved It: I know I've wished I could talk to cancer before. It's a truly awful disease that has prematurely ended far too many lives. The thought of actually convincing it to go away like the main character did in the first scene is too good to be true.
10. Author: Kristi DeMeester
What I Read from Them: With Lips Sewn Shut 
Why I Loved It: The metaphor in it was outstanding. Oh, there's so much more I want to say about it, but everything I can think of will give you unforgivable spoilers for why lips are sewn shut in this universe.
Who else loves short stories? I'm hoping at least a few Top Ten Tuesday bloggers will say yes to this question!