Hosted by That Artsy Reader Girl
Officially, this week's topic was Cover Redesigns I Loved/Hated. I generally don't notice – much less have strong opinions about –  book cover redesigns, so I tweaked the topic to be Summer Covers I Love instead. Since August is a hot, humid month here in southern Ontario,  I thought it might be fun to look at some pretty book covers that evoke this time of the year.
I haven't read all of these books, so this post is only an endorsement of their eye-catching covers.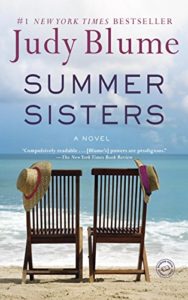 Summer Sisters by Judy Blume
What I liked about it:
Including beach chairs without showing people in them allows every reader to imagine themselves sitting at the beach. There's nothing more refreshing than cooling down at the beach on a hot day!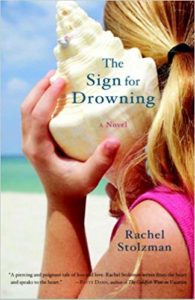 The Sign for Drowning by Rachel Stolzman
What I liked about it:
Listening to the ocean in a seashell is magical no matter how old you are. I never grow tired of doing this or looking at book covers that depict it.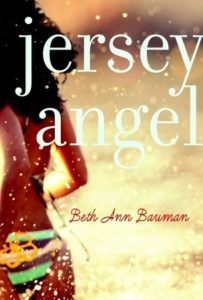 Jersey Angel by Beth Ann Bowman 
What I liked about it:
I have trouble running, jumping, or diving into water I know is going to be cold even on a hot summer day. Seeing the woman doing that without hesitation on this book cover makes me smile.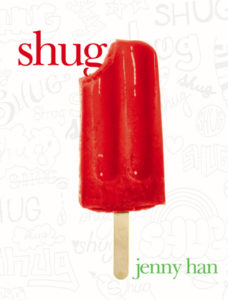 Shug by Jenny Han
What I liked about it:
Normally, I try to stick to a sugar-free diet. This summer I have not been following that rule so well. There's nothing like having a popsicle or some ice cream on a day that is unrelentingly hot and humid.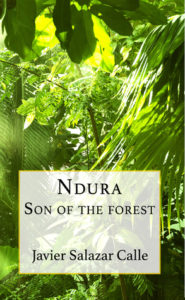 Ndura: Son of the Forest by Javier Salazar Calle
What I liked about it:
As tired as I can get of the heat waves at this time of the year, I always appreciate being surrounded by greenery.  Ontario is a brown, drab place for half of the year, so it's always nice to see lush leaves, plants, flowers, and other signs of life in August. The time is coming when we won't have those splashes of colour on the landscape again for many months.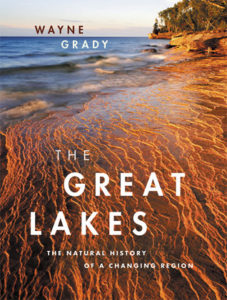 The Great Lakes: The Natural History of a Changing Region by Wayne Grady
What I liked about it:
Water is something we kind of take for granted here in Ontario because there's generally plenty of it. There's actually been a lot of flooding in Toronto this spring and summer! I love the way this cover shows how beautiful our Great Lakes can be during the warm months, though. They're definitely something I need to learn to appreciate (and visit) more often.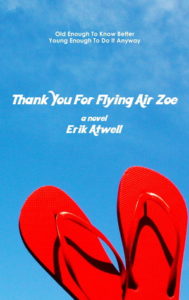 Thank You for Flying Air Zoe by Erik Atwell
What I liked about it:
Sandals, shorts, and t-shirts are what I spend as much time wearing as possible during the summer. I love the relaxed sense of fashion that a lot of people have during this portion of the year. It's too humid to worry about looking anything other than comfortable if you're going to be outdoors.