Hosted by That Artsy Reader Girl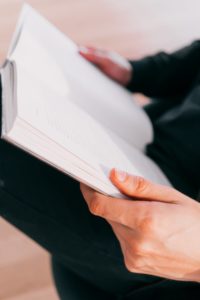 I'd never heard of a book hangover until Jana mentioned them in this week's prompt.
Most of the strong attachments I formed to books happened when I was a child or teenager. It was fairly rare for them between that point in time and my current age until pretty recently for reasons I haven't figured out yet.
So this list is a short one, but a few years ago it wouldn't have existed at all. The links in this post will go to my reviews of these books.
1) The Deep by Rivers Solomon
The imagery in this book was so strong that reading it made me feel as if a movie were playing out in my mind. I sure hope this gets made into a film or TV show someday. We're overdue for an aquatic show, especially one that tackles as many important themes as this one does.
2) Patient Zero by Terry Tyler
There's something about reading about pandemics that comforts me every flu season. I still need to read the rest of this series, but, wow, was this a good introduction to this universe! Jumping around among so many different characters really drew me into this world.
3) The Testaments by Margaret Atwood 
I've been a huge fan of The Handmaid's Tale for many years now. It was immensely satisfying to finally get a sequel to it. I can't wait to see how the updates on so many characters from the first book are integrated into the TV show based on this series, too.