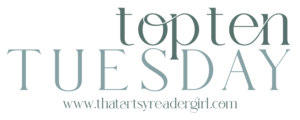 Hosted by That Artsy Reader Girl
Yes, I used a very similar stock photo last week. It amuses me and makes me want to go write my own messages in the sand at my local beach.
On a more serious note, here are some things that will make me instantly not want to read a book.
Please note that my first answer briefly mentions sexual abuse and my seventh answer mentions World War II trauma, so feel free to skip past them if necessary.
1. Sexual abuse
It's an important and worthwhile topic, but I personally cannot read about it.
2. Characters who don't have common sense.
Not every character I read about needs to be intelligent by any means, but I cannot read about people who repeatedly make ridiculous decisions for no reason at all. They should at the very least have basic street smarts and make choices that are reasonable for the average person of their age and background.
3. Inspirational stories
No offence is intended to fans of this genre in any way. I am simply not a religious person and am therefore so not the target audience for these types of tales.
4. Historical tales that feel modern.
That is to say, the good guys all have twenty-first century political/social views and/or use modern English.
I give historical writers a lot of leeway, but it's really strange to me to meet characters from 100+ years ago whose speech and views so perfectly mimic how the average person in 2023 behaves. Honestly, I'd rather meet a protagonist whose speech is a little too formal and who has some views that were acceptable for their era but would be considered horribly old-fashioned at best today.
5. Tiny little (metaphorical) boxes
It bothers me to read books that heavily stereotype their characters, and I stop reading them as soon as I notice it happening.
There's nothing wrong with a character liking things that are "typical" interests of someone their age, sex, class, race, etc., of course, but it strikes me as odd when most or even all characters in a book fit the stereotypes that have been associated with people like them.
That's not how folks behave in real life.  I'd much rather read about characters who have been given more time to develop into hopefully well-rounded individuals who resemble the wonderfully complex and sometimes delightfully surprising people I know in real life.
6. 99.99% of self-help books 
I like the idea of personal improvement in book form, but I can think of maybe one or two titles from this genre I've ever read that were actually helpful. Many of them are so vague or filled with common sense that I don't find them useful at all. The ones that deal with serious problems are often talking about subjects that are much easier to tackle with the help of a therapist or support group.
7. 99.99% of World War II stories
Yes, of course it's important to remember what happened and try to keep something similar from ever happening again, but I have a relative who fought for the Allies in World War II and was traumatized by what he saw in Germany for the rest of his life.
When I see World War II stories being advertised, especially if they're romances, I think about his struggle with those awful memories and how his pain shaped his life as well as the lives of his descendants (to a lesser extent, of course).
It's totally fine if other people want to read dozens of fluffy World War II romances if that's their thing. I simply view that era in a grim light due to how many innocent lives it destroyed and how many people were permanently physically and/or mentally scarred by it.