Hosted by That Artsy Reader Girl
I don't generally have a strong opinion about book covers. There are many different cover styles that can catch my attention, and I still pick up covers that don't necessarily appeal to me all that much to see what their blurbs have to say.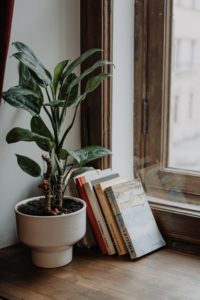 Titles, however, are another story. A witty or unusual title will dramatically increase the probability of me picking up a particular book. I have been known to take books home that I might not have otherwise glanced at twice because of how much I adored their titles.
Therefore, this list is dedicated to fantastic titles from many different genres. I've read some of them and haven't had the chance to pick up other ones.
1. When Will Jesus Bring the Pork Chops? by George Carlin
2. Well-Behaved Women Seldom Make History by Laurel Thatcher Ulrich
3. Zombies Vs. Unicorns by Holly Black
4.The Girl Who Circumnavigated Fairyland in a Ship of Her Own Making (Fairyland, #1) by Catherynne M. Valente
5. Saving Fish from Drowning by Amy Tan
6. Good Omens: The Nice and Accurate Prophecies of Agnes Nutter, Witch by Terry Pratchett
7. The Celery Stalks at Midnight (Bunnicula, #3) by James Howe
8. Grammar Snobs Are Great Big Meanies: A Guide to Language for Fun and Spite by June Casagrande
9. The Elegance of the Hedgehog by Muriel Barbery
10. Dance Lessons for Zombies by Peter Hiett