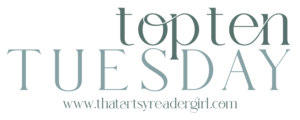 Hosted by That Artsy Reader Girl

The image credit for today's post goes to Edward Lear, an English artist and poet who lived during the Victorian era. The grumpy man in this sketch made me chuckle.
Let's see how many answers to this topic I can come up with as I often have trouble finishing books that feature unlikeable characters.
1. Evelyn Hugo from The Seven Husbands of Evelyn Hugo by Taylor Jenkins Reid 
Why: I didn't actually end up finishing this book because of how Evelyn behaved. She was ruthless, self-absorbed, and not a narrator I necessarily trusted to tell me the whole truth.
With that being said, I loved her grit and determination. From what I could tell, she found a way to thrive in a sexist society that was at best deeply hostile to women. I don't know how her tale ends yet, but I think I will someday go back and finish it.
She wasn't someone I'd ever want to invite into my inner circle or trust to treat me fairly, but she was a very interesting person for sure.
2. Marilla Cuthbert from the Anne of Green Gables series by L.M. Montgomery 
Why: I pride myself on being able to get along with just about everyone, but Marilla was such a rigid and grumpy person when she was first introduced in this series that even I would have trouble finding common ground with her.
What made me eventually love her was seeing how she softened and mellowed as a result of her relationship with Anne. Yes, she was still someone who saw the world in pretty black and white terms, but she also learned to appreciate other perspectives as she grew older.
I admire people who continue to work on their weak spots throughout their lives. That's exactly the sort of person I hope to be when I'm her age.
3. Sookie Stackhouse from the Sookie Stackhouse series by Charlaine Harris 
Why: Sookie was not the sharpest crayon in the box, and I often felt annoyed with how often she put herself into danger in this series instead of listening to the reasonable advice of the folks around her who knew more about vampire and werewolf culture.
I deeply admired her creativity and resourcefulness, though, and kept reading because of how invested I was in what would happen to her next. Just like with Marilla, my first impression of her was much less encouraging than how I felt about her a few books later. Some characters need to grow on you!
4. Eva from We Need to Talk About Kevin by Lionel Shriver 
Why: Eva irritated me because she never wanted to have kids, agreed to have them anyway, and then complained about raising them every step of the way. There was a big reveal later on in the storyline that completely changed my opinion of her, though, so keep reading.
I thought it was interesting to go back and look at her previous complaints after that twist. It made me see her life in a completely different way, and that's all I can say without sharing spoilers.
5. Ove from  A Man Called Ove by Fredrik Backman 
Why: Like The Seven Husbands of Evelyn Hugo, this is also a book I need to go back and finish sometime.
When I left off with Ove, he was a grumpy, negative man who looked for the worst in everyone around him. That's the sort of character I prefer to take in small doses, although I know from reading other reviews that his personality will change as the plot moves forward. I do expect to love him once he stops being so pessimistic, though!