Hosted by Long and Short Reviews.
Click here to read everyone else's replies to this week's question and here to see the full list of topics for the year.
I narrowed down this week's prompt from best Book/Movie/TV Couples to Best TV Couples. There are some mild spoilers for these shows in the rest of this post.
David and Patrick from Schitt's Creek
If you haven't started watching Schitt's Creek yet, I highly recommend checking it out! The storyline follows a wealthy family who moves to a small town after losing all of their money.
David was the spoiled adult son of this family. Patrick's childhood had been full of hard work and thrifty choices. That is, it was the total opposite of David's experiences in many ways! And yet somehow these two characters complement each other beautifully.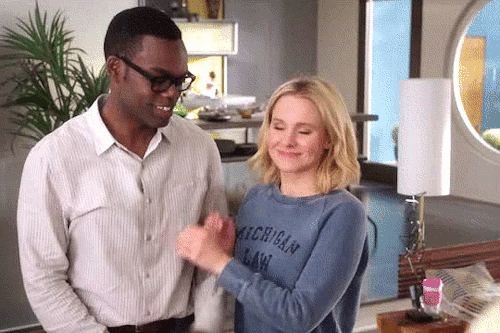 Chidi and Eleanor from The Good Place 
One of the things I love the most about Chidi and Eleanor is how similar their personalities. They both have a tendency to over-think things and spend more time brooding over their choices than actually picking one.
Chidi showed these traits immediately. Eleanor was more subtle about it, but I chuckled as soon as I realized that both of them were dealing with the same flaw (even if it wasn't always expressed in identical ways in their lives).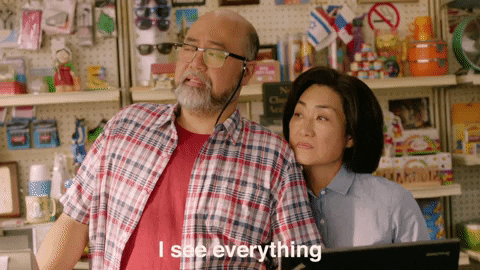 Mr. and Mrs. Kim from Kim's Convenience
Kim's Convenience has become my favourite Canadian sitcom over the past few years. Many shows focus on the early years of a romantic relationship when everything is brand new and exciting. The cool thing about Mr. and Mrs. Kim is that they've been together for at least 25 years by the time the audience first meets them.
It's wonderful to see how their relationship has matured and grown over time.