Hosted by Long and Short Reviews.
Click here to read everyone else's replies to this week's question and here to see the full list of topics for the year.
There are plenty of books I'm curious about, but I can think of only one upcoming release that genuinely excites me at this point. (The year is still young, so this will almost certainly change over time!)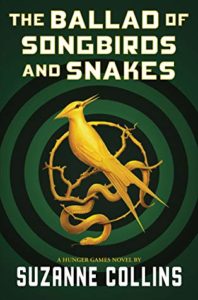 The Ballad of Songbirds and Snakes (Hunger Games Prequel) by Suzanne Collins.
I'm thinking about rereading the Hunger Games trilogy before the prequel comes out in May. Here's hoping that the prequel is well done and answers everyone's questions about how Panem was created in the first place.