Hosted by Long and Short Reviews.
Click here to read everyone else's replies to this week's question and here to see the full list of topics for the year.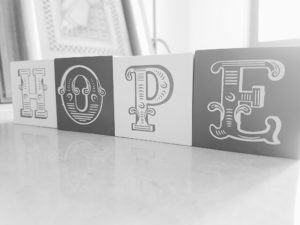 I narrowed down this week's topic to movie quotes only.
"Just keep swimming." -Finding Nemo (2003)
Why I Love It: Sometimes this is the best advice for a hard day, week, month, or year!
"If you build it, he will come." – Field of Dreams (1989)
Why I Love It: I've had multiple experiences in life that showed the value in putting in hard work long before you have any inkling if, how, or when that effort will pay off. More often than not, you will be rewarded when you least expect it.
"Roads? Where we're going we don't need roads." – Back to the Future (1985)
Why I Love It: This makes me giggle. It's as simple as that.
"There's no crying in baseball!"  – A League of Their Own (1992)
Why I Love It: Not only does this make me giggle, the context gives me hope as well. This film was loosely based on the first women's baseball teams in the United States during World War II. The players dealt with many naysayers who thought women shouldn't play baseball, especially professionally. I truly enjoyed seeing how they and their coach responded to that and rose above everyone who tried to stop them.
"This is the beginning of a beautiful friendship." – Casablanca (1942)
Why I Love It: There's nothing like meeting someone and realizing that you two would make excellent friends.
"When I despair, I remember that all through history the way of truth and love has always won. There have been tyrants and murderers, and for a time, they can seem invincible, but in the end, they always fall. Think of it, always." – Gandhi (1982)
Why I Love It: Hope is something that should always be cultivated.