Hosted by Long and Short Reviews.
Click here to read everyone else's replies to this week's question and here to see the full list of topics for the year.
What a fun topic as we move closer to Valentine's Day!
My celebrity crushes include: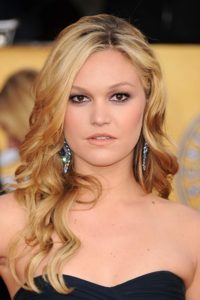 Julia Stiles.
I've thought she was cute ever since I saw her in 10 Things I Hate About You back in the 90s. She tends to play characters who know what they want out of life and go for it.  I really like that.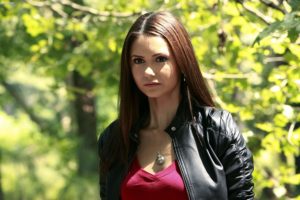 Nina Dobrev.
A few weeks ago, my spouse convinced me to start watching season one of The Vampire Diaries. Nina plays the main character, Elena Gilbert, on that show, and I immediately thought she was pretty. Obviously, I have no idea what the actor's personality is like, but her character is so sweet that I can't help but to have a crush on her.
William Jackson Harper.
One of my longterm goals with the Wednesday Weekly Blogging Challenge is to convince everyone else to give The Good Place a try. Yes, I'm joking there. (Probably 😉 ).
Not only is this show funny, many of the characters in it are quite attractive if any of you are looking for eye candy. Wlliam's character, Chidi Anagonye, is a nerdy, intellectual guy which is something I find irresistible.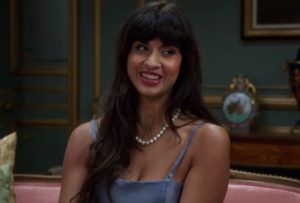 Jameela Jamil.
Jameela Jamil plays Tahani Al-Jamil in The Good Place. She plays her role as a wealthy, sheltered, but still incredibly likeable person extremely well. I was surprised by how quickly I developed a crush on her.