Hosted by Long and Short Reviews.
Click here to read everyone else's replies to this week's question and here to see the full list of topics for the year.
Due to the pandemic, I'm keeping my goals small, flexible, and open-ended this year. Right now Toronto is in lockdown due to our hospitals being overrun with patients suffering from life-threatening cases of Covid-19. Everyone has been ordered to avoid mixing with other households and to only leave home for essential purposes like grocery shopping or going to work (for those who can't work from home).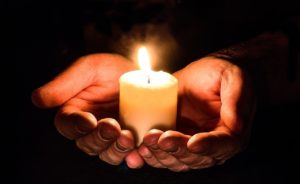 I'm doing my best not to try to predict when the current vaccination efforts here will begin to reduce the pressure on our overwhelmed hospitals, much less when life will start to feel at all normal again.
These are the things I can control, so they're the goals I've set for this year:
Meditate Daily. I meditated a few times a week in 2020 and am trying to make that part of my daily routine in 2021.
Exercise Daily. Not all of my workouts are strenuous by any means. Sometimes I simply go take a walk and enjoy the crisp, winter air! I notice both mental and physical health benefits from doing something active every single day, so I make a point of prioritizing it.
Look for the Good in the World. Honestly, I believe this habit is most important in times just like these. This doesn't mean I ignore the difficult parts of life, only that I think humans sometimes need a little prodding to take note of what's going well for them (or humanity in general).
Try New Things. Right now this must be limited to new recipes, TV shows, and movies, but I hope it will be safe to leave home and expand that list dramatically later on this year. Will I be able to take that dance class I wanted to try a year ago? Make new friends? Learn a new skill? End up with a job or volunteering gig as a result of saying yes to something I haven't even heard of yet? The possibilities are endless, and I'm open to them all.
Finally, here is one final goal that is only somewhat under my control this year but still important to me:
Get Vaccinated Against Covid-19 . I'm in a low risk group for this illness, so it will be quite a while before there are enough vaccines for young, healthy folks like me. Still, I want to do my part to help end this pandemic for the sake of everyone who can't be vaccinated and/or who is high risk for this illness.