Hosted by Long and Short Reviews.
Click here to read everyone else's replies to this week's question and here to see the full list of topics for the year.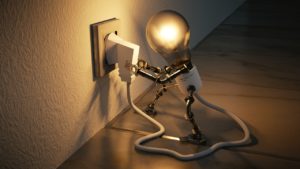 How has this year passed by so quickly? It seems like 2021 just began.
Here are some of the things that spark my creativity.
Quiet Time Alone. That is to say, I must be alone and in a quiet environment. Just one of these two things is nice and can go some of the way to refilling my introverted needs, but I need both for my creative juices to really start flowing.
No Pressure. The more freedom I give myself to write whatever I want, the more I can get written.
Amusing News Stories. Truth is stranger than fiction sometimes. Why not use it as the basis of a new story?
Kernels of Truth. A lot of what I write is inspired by true events. Someone who has known me for years might pick out a scene, a setting, or a snippet of  a conversation from something that actually happened, but all of the scenes before and after it will be pure fiction.
Justice. Real life isn't always a fair or just place by any means, so I find comfort in generally making things turn out all right in the end in the worlds I create. What makes this interesting is that some of the books I read do not follow this same pattern at all! I think there's plenty of room for all sorts of tales in our world.