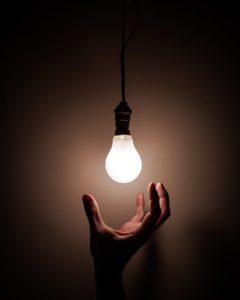 I am not a doctor, and this post is not intended to be taken as medical advice. Please talk to your healthcare provider to see if light therapy lamps are right for you.
Last winter I talked about how much light therapy helps me with my winter blues.
When I stopped using it during our sunniest months here in Ontario, I wondered when I should start up again but decided to defer that decision until autumn.
This spring and summer were filled with the glorious light that lifts my mood every year. Like life for almost everyone else on Earth, they were also filled with the cancellation of many long-anticipated events thanks to Covid-19.
I smiled and made the best of the outdoor, physically-distanced activities that were still safe to do, but with autumn coming up I wondered how my mental health would fare once it was cold and dark here once again.
This isn't meant to sound like a complaint, by the way. Cancelling all of those festivals, parades, and events was absolutely the right thing to do from a public health perspective. I'm also grateful for my good physical health, safe home, and all of the other advantages I have that so many others do not.
And yet there is also something sad about missing out on almost everything you love about spring and summer only to begin the plunge into another long, dark cold season. This became even more true as I read about the cancellation of Halloween on Church and our mayor discussing the possibility of cancelling trick-or-treating as well. My favourite holiday will either be cancelled altogether or is going to be nothing at all like it was in the past.
At this point, I suspect every upcoming holiday will be celebrated virtually, within the same household (or small social bubble), or not at all until enough people have been vaccinated against this disease to stop it in its tracks.
There's nothing I can do to change things like these. What I could do was start using my light therapy lamp earlier this month as soon as the first faint whispers of autumn appeared in the form of dark, cloudy days.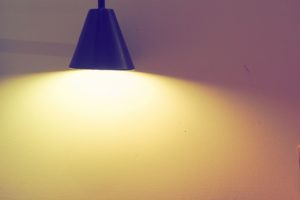 I'd forgotten how bright it was. That one little lamp fills the whole room with light and still has some left over to spare.It doesn't emit heat the way the sun does when you're outside on a bright summer day, but it otherwise feels something similar to that experience.
(Yes, I purposefully picked photos of dimmer lights for this post. I didn't want to hurt anyone's eyes).
It's still a little too early for me to feel the effects of it, but that also means it should start working long before November arrives and we start seeing sunsets before 5 pm.
What creative ways are you planning to celebrate upcoming holidays?  If you also have a light therapy lamp, when did or will you begin using it this year?