Hosted by That Artsy Reader Girl
Technically, this week's prompt was "Books I Bought/Borrowed Because…". I tweaked it to better fit my reading patterns since almost all of my reading material is borrowed from the library.
I'll share the titles and blurbs from some books I'm thinking about buying this spring while remaining in social isolation due to the pandemic we're all dealing with. None of these books are available at my local library, and the library frankly can't keep up with my reading needs these days! Perhaps some of you could tell me which of these titles I should buy first?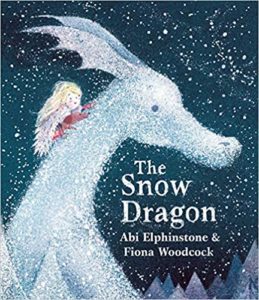 The Snow Dragon by Abi Elphinstone
Blurb:
In Griselda Bone's gloomy orphanage, daydreaming is banned, skipping is forbidden and Christmas is well and truly cancelled. But for Phoebe and her sausage dog Herb, is it possible that, just when things seem at their bleakest, magic awaits in the swirling, snow-filled air?
Wicked Nix by Lena Coakley
Mischievous woodland fairy Nix is up to no good. His beloved fairy queen has gone away, leaving him with a very important job: He must protect the forest from a most dangerous enemy—humans.

When a determined invader trespasses on his territory, Nix's skills are put to the test as he invents several wicked tricks to chase the sorry fellow away. But when his efforts don't go quite according to plan, it becomes clear that this intruder—and this sprite—may not be at all what they seem.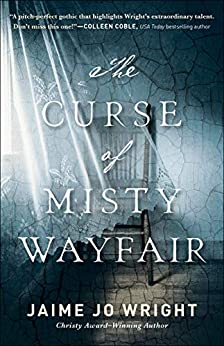 The Curse of Misty Wayfair by Jaime Jo Wright
Left at an orphanage as a child, Thea Reed vowed to find her mother someday. Now grown, her search takes her to Pleasant Valley, Wisconsin, in 1908. When clues lead her to a mental asylum, Thea uses her experience as a post-mortem photographer to gain access and assist groundskeeper Simeon Coyle in photographing the patients and uncovering the secrets within. However, she never expected her personal quest would reawaken the legend of Misty Wayfair, a murdered woman who allegedly haunts the area and whose appearance portends death.

A century later, Heidi Lane receives a troubling letter from her mother–who is battling dementia–compelling her to travel to Pleasant Valley for answers to her own questions of identity. When she catches sight of a ghostly woman who haunts the asylum ruins in the woods, the long-standing story of Misty Wayfair returns–and with it, Heidi's fear for her own life.

As two women across time seek answers about their identities and heritage, can they overcome the threat of the mysterious curse that has them inextricably intertwined?
What I Carry by Jennifer Longo
Growing up in foster care, Muir has lived in many houses. And if she's learned one thing, it is to Pack. Light. Carry only what fits in a suitcase.

Toothbrush? Yes. Socks? Yes. Emotional attachment to friends? foster families? a boyfriend? Nope! There's no room for any additional baggage.

Muir has just one year left before she ages out of the system. One year before she's free. One year to avoid anything–or anyone–that could get in her way.

Then she meets Francine. And Kira. And Sean.

And everything changes.
Hyperlink from Hell: A Couch Potato's Guide to the Afterlife by Lindy Moone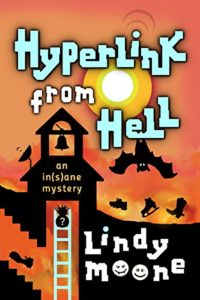 Murder haunts The Haven, celebrity James Canning's home since he lost touch with Reality TV. What's his "shrink" to do? Assign writing therapy, of course. But when the good doc reads Canning's memoir, Hyperlink from Hell, he checks into his own padded suite and Canning disappears. To save the doc from madness, The Haven's new director must analyze the hell out of Hyperlink from Hell. Is Canning's tale of kidnapping, murder, time travel and wardrobe malfunction fact or fiction, deceit or delusion? Can she solve the murders, save her boss and find Canning? Or will she need a padded suite of her own?

"Hyperlink from Hell: A Couch Potato's Guide to the Afterlife" isn't just the latest of the funny vampire books. It's the great American mystery… in hyperdrive.
Defying Doomsday by Tsana Dolchva
Teens form an all-girl band in the face of an impending comet.

A woman faces giant spiders to collect silk and protect her family.

New friends take their radio show on the road in search of plague survivors.

A man seeks love in a fading world.

How would you survive the apocalypse?

Defying Doomsday is an anthology of apocalypse fiction featuring disabled and chronically ill protagonists, proving it's not always the "fittest" who survive – it's the most tenacious, stubborn, enduring and innovative characters who have the best chance of adapting when everything is lost.

In stories of fear, hope and survival, this anthology gives new perspectives on the end of the world, from authors Corinne Duyvis, Janet Edwards, Seanan McGuire, Tansy Rayner Roberts, Stephanie Gunn, Elinor Caiman Sands, Rivqa Rafael, Bogi Takács, John Chu, Maree Kimberley, Octavia Cade, Lauren E Mitchell, Thoraiya Dyer, Samantha Rich, and K Evangelista.