Hosted by Long and Short Reviews.
Click here to read everyone else's replies to this week's question and here to see the full list of topics for the year.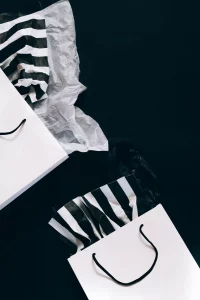 What a fun topic!
Let's talk about my definition of the term auto-buy author. I know there are some readers out there who would buy literally anything their favourite authors write. That's amazing, but it's not quite how my brain works.
There are many authors whose work I generally adore but who occasionally publish books that I don't find appealing for any number of reasons. I may skip that particular tale, but I will still remain just as excited to see what they come up with next.
I think these authors should count as auto-buy authors because of how thrilled I am to keep tabs on what they're working on. It's totally okay that our tastes don't match up 100%. There are very few humans on this planet who could find that level of agreement about anything, much less something as personal as what to read.
With that being said, here are the contemporary authors whose work I am always eager to hear about:
Margaret Atwood
Katherine Arden
Becky Chambers
Rivers Solomon
Nnedi Okorafor
Neil Gaiman
Sarah Waters
Andy Weir

Emma Donoghue

Patrick Ness

Chimamanda Ngozi Adichie

Tiffany D. Jackson

Paul Offit
If all of these authors ever release books in the same month, none of you should expect to hear much from me at all until I've tried every last book on that list. Ha!