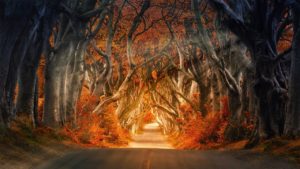 I've written about the winter, spring, and summer worlds I'd like to visit, so today I'll wrap up this series by talking about the autumn worlds I'd spend some time exploring if I could.
Some of these settings weren't necessarily the safest places to visit, but I'm going to use my authority as the author of this post to decide I'd somehow be protected while I was there.  Let's say I had a protection spell on me to ward off anyone or anything that had bad intentions.
Hill House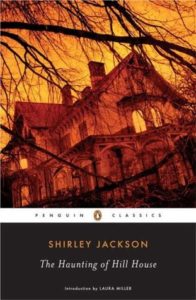 Anyone who has read The Haunting of Hill House by Shirley Jackson or seen the Netflix series based on it knows why I needed that protection spell. This property was filled with malevolent spirits!
The architecture of the house would be what I'd like to see, though. I've loved old, stately homes for as long as I can remember, especially the ones that were built during or close to the nineteenth century.
Unlike the clean, sleek styles of most modern architecture, large homes from this era are filled with small details that are easy to miss. There might be carvings around a door frame or a gothic-like spire reaching for the heavens.
Yes, meeting the friendly ghosts would be cool, too, but discovering all of the hidden details of this mansion would be even more interesting.
St. Cloud's Orphanage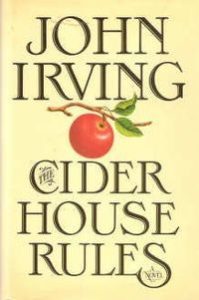 This orphanage was where the main character of The Cider House Rules by John Irving was born and raised in the first half of the twentieth century. Life was hard for many folks then, but it was especially rough for children who didn't have parents.
There was never enough money, time, or attention to go around…and yet the doctor who ran this orphanage did an excellent job of looking after the children in his care given the standards of his time.
He was passionate about finding homes for his charges as soon as he possibly could. When a home couldn't be found for a child, he made their lives as comfortable as he could. I'd love to take a tour of this orphanage and see how things were run in that fictional universe a century ago.
Hundreds Hall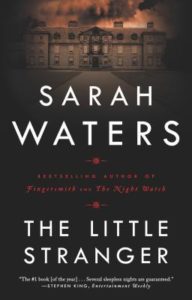 If you haven't already noticed the pattern in this post, that is about to change. Hundreds Hall was the crumbling mansion that the main character in The Little Stranger by Sarah Waters visited in order to provide medical care for the people who lived there. Click here to read my review of the film based on it.
The cool thing about Hundreds Hall was that people were still living there. Yes, it was in need of a lot of repair work, but anyone who visited there would have heat, water, and even some basic food if they went into the kitchen and asked nicely for a snack.
I don't know about you, but I'd rather have access to those things while on a ghost hunt than go somewhere that doesn't have them. My goal while visiting this estate would not only involve admiring the architecture but hopefully catching a glimpse of the ghost that may have lived there, too.
Somehow seeing one ghost who may or may not even exist is a million more times exciting than seeing dozens of them hanging around everywhere like one would at Hill House.
Plumfield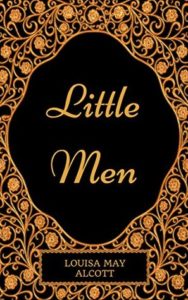 There's something about this boys school in Little Men by Louisa May Alcott that appeals to me quite a bit. Despite being set in a time and place when women and LGBT+ people had far fewer rights than we tend to have today, it would also probably be the safest place on this list for me to visit.
My fingers would be crossed that Jo would be an accepting host. I'd like to think we could bond over our shared love of writing and literature.
It would be amazing to see what life was really like in her home. Her school was not always the most structured learning environment, but her students did have a great deal of fun between – and sometimes right dab in the middle of – their chores and lessons.
So many of my favourite memories of this book happened during the autumn, so I can't help but to think of it as an autumn story.
If there were a way to tell her about the future without disrupting the natural unfolding of historical events, I'd also love to give Jo a glimpse of what life was like nearly 200 years after her time.
What autumn worlds would you like to visit?