Hosted by That Artsy Reader Girl
This week's prompt is a love freebie, so I decided to share some romantic quotes for it since this isn't actually a holiday I observe.
How many of the other Top Ten Tuesday participants live in countries where candy conversation hearts are sold at this time of the year?  I enjoy them, but I haven't seen them around much the last couple of years. Here's hoping that changes soon.
If you celebrate Valentine's Day and have a different favourite candy from it, I'd like to know about that, too!
1. "The very essence of romance is uncertainty."
― Oscar Wilde, The Importance of Being Earnest and Other Plays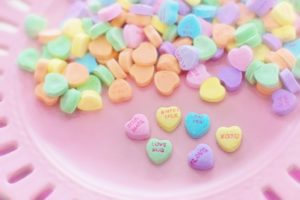 2. "And he took her in his arms and kissed her under the sunlit sky, and he cared not that they stood high upon the walls in the sight of many."
― J.R.R. Tolkien, The Return of the King. 
3. "Come sleep with me: We won't make Love, Love will make us."
― Julio Cortázar
4. "It's bullshit to think of friendship and romance as being different. They're not. They're just variations of the same love. Variations of the same desire to be close."
― Rachel Cohn, Naomi and Ely's No Kiss List
5. "your hand
touching mine.
this is how
galaxies
collide."
― Sanober Khan
6. "Love is too precious to be ashamed of."
― Laurell K. Hamilton, A Stroke of Midnight
7. "Before I fell
in love with words,
with setting skies
and singing birds—
it was you I fell
in love with first."
― Lang Leav, Love & Misadventure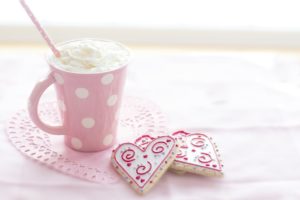 8. "Love, like everything else in life, should be a discovery, an adventure, and like most adventures, you don't know you're having one until you're right in the middle of it."
― E.A. Bucchianeri, Brushstrokes of a Gadfly,
9. "It is impossible to manufacture or imitate love."
― J.K. Rowling, Harry Potter and the Half-Blood Prince
10. "Giving generously in romantic relationships, and in all other bonds, means recognizing when the other person needs our attention. Attention is an important resource."
― Bell Hooks, All About Love: New Visions