Hosted by Long and Short Reviews.
Click here to read everyone else's replies to this week's question and here to see the full list of topics for the year.
I am a creature of habit. This is especially true when it comes to what I reread and when I return to those old, friendly stories. Often my urge to reread things are tied to the seasons of the year and specific holidays.
Since we're currently in the middle of winter, I tweaked this week's topic a bit so I could talk about the books I'm most likely to reread at this time of the year.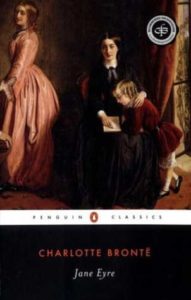 Jane Eyre by Charlotte Brontë
I first read this book one winter when I was in high school. Cold, dark weather makes me feel sad and glum at times. There was something oddly comforting about reading about a character whose troubles were much bigger than my own.
The happy ending she eventually received is a nice mood lifter as well.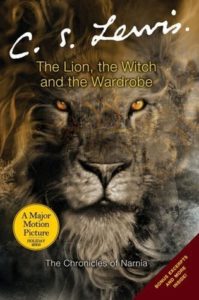 The Lion, the Witch and the Wardrobe (Chronicles of Narnia, #1) by C.S. Lewis
There comes a time every March when I feel like winter will linger on until the end of time itself.
This is when I like to pull out the first Chronicles of Narnia book and read about an enchanted winter that lasted there for a century and never included a single Christmas to look forward to. Imagine how tired of the cold and snow the Narnians must have been by that final year! And yet spring did arrive for them eventually, so I can have hope that the same thing will happen for our completely non-magical winters, too.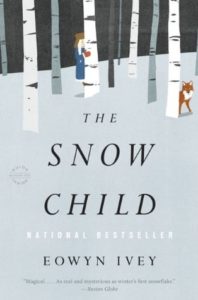 The Snow Child by Eowyn Ivey
As much as I dislike winters in southern Ontario, there are places that are much colder, snowier, and darker than Toronto. The Snow Child is set in Alaska about a hundred years ago. Back then the people who lived there were basically snowed into their homes for months on end, especially if you lived out in the country away from any towns.
The main characters were a couple who had longed for a child for many years. When a little girl showed up in the middle of a fierce blizzard, they took her in while trying to figure out where on Earth she must have come from.
Figuring out what was happening with her and with the kind couple who looked after her is so engrossing. I could reread this book a dozen times and still want more.