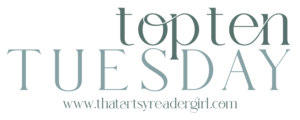 Hosted by That Artsy Reader Girl

Just like I did last year, I'm tweaking the bookish wishes prompt again because my TBR pile is still as large as ever. (Are they secretly magical? Why do they never seem to shrink much at all no matter how much you read?)
Instead of asking any of you to buy books for me, I'm asking for recommendations instead if you know of any titles that might match up to my bookish wishes below.
Wish #1: Humorous Stories of Any Length 
I don't know about all of you, but I still have a strong desire to read lighthearted material that will hopefully make me laugh.
Responses to this wish can be from any genre or era.
Here are some examples of humorous stories that I've loved:
The Hitchhiker's Guide to the Galaxy (Hitchhiker's Guide to the Galaxy, #1) by Douglas Adams
Good Omens: The Nice and Accurate Prophecies of Agnes Nutter, Witch by Terry Pratchett
The Princess Bride by William Goldman
The Essential Calvin and Hobbes: A Calvin and Hobbes Treasury by Bill Watterson
I Am America by Stephen Colbert
The sorts of short humorous stories about everyday life that writers like Mark Twain have written.
Wish #2: Stories About or From Where You Live 
If you're uncomfortable sharing the precise city you live in for privacy reasons, no worries. I will be just as happy to read stories about your region, state, province, territory, country, or continent depending on how specific you feel comfortable being.
I think reading stories set in real places is a wonderful way to get a feel for that area. Since I won't be travelling anywhere special this summer, why not read about some of the spectacular places in our world instead?
I would prefer recommendations from the science fiction, fantasy, mystery, or young adult genres, but other genres are cool as well if you loved their writing style and think they're a great representation of your culture or region.
Wish #3: Literary Ghost Stories 
I love well-written, literary (or literary-ish) ghost stories. Send all of them to me. Ha!
Here are a few examples of what I mean:
The Woman in Black by Susan Hill
The Broken Girls by Simone St. James
The Turn of the Screw by Henry James
The Little Stranger by Sarah Waters
Wish #4: Nonfiction About Topics Other Than War, Pandemics, or Royalty 
Those of you who have been reading my Top Ten Tuesday or other posts for a while might remember how much I love the nonfiction genre.
I am not interested in nonfiction about war, pandemics, or royalty. I am rarely into nonfiction about politics or religion. (Brief mentions of any of these topics are totally okay…just not entire books about them).
Anything else is fair game! Biographies, autobiographies, history, medicine, education, animals, science, social movements, food, social customs, and similar topics always pique my interest. I love learning about the pieces of life that often aren't taught in school.
Wish #5: Beach Reads 
I know the definition of the term beach read can differ depending on the reader.
When I use it, I'm referring to light, fluffy books that can help you pass the time while you're at the beach and that do not require deep levels of thought in order to keep track of the plot and characters. My brain needs a little literary junk food this summer.
You'll get bonus points if your suggestion also happens to be set on a beach, but this is definitely not a requirement. Any genre is fine for this one.
Wish #6: Anything Else You Think I Might LIke
Okay, I know this one is a bit of a tall order. If anyone reading this feels like they know my reading preferences well enough to give an unsolicited recommendation, by all means feel free to do so!