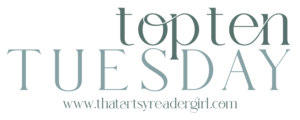 Hosted by That Artsy Reader Girl
Last year I spun this topic to include all sorts of bookish things I'd like for the winter.. This year I'm going to attempt to answer the question directly, albeit with a little bit of a speculative fiction twist in some answers. Santa doesn't visit my house, but maybe a fairy godmother or an attentive publishing company will pay attention?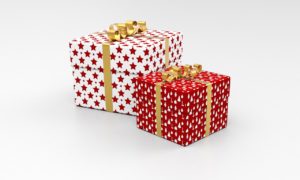 1. New Books From Authors Who Didn't Publish Anything New in 2022
I was thrilled to read a new Becky Chambers book in 2022. Now it's time for Sarah Waters, Rivers Solomon, Nnedi Okorafor, Alex Cross, and Andy Weir to do the same thing in 2023.
2. A Magical Book That Recovers Lost Memories
3. A Magical Book That Dampens Difficult Memories
Wouldn't it be nice to have more say in what we do and don't remember?
4. A Book About the Psychology of Pain and Chronic Illness
I was originally going to request that it be nonfiction, but a fictional story might work, too.
In early 2022, I was officially diagnosed with migraines. While trying a few different treatments for it I've become quite interested in the coping mechanisms people create to deal with pain and chronic illness. For example, I try to find the humorous side of my diagnosis when possible and feel odd going into too much detail about how it affects me with most people. (My current treatment regiment does reduce symptoms if I follow the protocol,  but it can't completely eliminate everything).
5.  Well-Written Sequels to All of the Books that Make Readers Yearn to Know What Happened Next 
Not everything needs a sequel, of course, but if they do, I'd want to see copies of those books magically arrive at the homes of everyone who can't wait to keep reading.
6. Books That Make Me Laugh
There's no such thing as too many humorous books if you ask me.