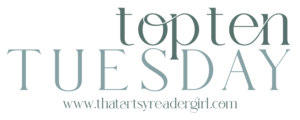 Hosted by That Artsy Reader Girl
Those of you who have followed this blog for a while might remember how short my seasonal to-read lists generally are since I rely so heavily on what the Toronto Public Library has to offer and prefer to be a mood reader instead of sticking to a strict schedule.
Well, this autumn is going to break that trend.
I've found nine books I'm excited to read that have either recently been released or are scheduled to be published later on this fall.That may be a record for me for these types of posts. Ha!
If you've read any of them or have them on your TBR lists, let's talk.
Our Shadows Have Claws by Amparo Ortiz (Editor) and Yamile Saied Méndez
Why I Want to Read It: Halloween is sneaking up on us quickly, and monster stories are the perfect thing to read in preparation for it if you ask me.
Meet Me in Mumbai by Sabina Khan
Why I Want to Read It: I'm a member of the LGBTQ+ community, and I have several relatives who were transracially adopted. There aren't a lot of books out there that touch on both of these topics, so I'm pretty curious about this one.
Ghost Eaters by Clay McLeod Chapman
Publication Date: Today!
Why I Want to Read It: Actually, I'm not sure if I do. The thought of taking a pill that allows you to see ghosts piqued my interest, but I don't know if this will be too scary of a read for me. I will keep it on my TBR for now as I decide.
Hester by Laurie Lico Albanese
Publication Date: October 4
Why I Want to Read It: This is the first retelling of Nathaniel Hawthorne's The Scarlet Letter I've ever seen. (If you're a fan of retellings and know of other books like this, please speak up!) I am thrilled to finally experience this tale from Hester's perspective.
They Were Here Before Us by Eric Larocca
Publication Date: October 25
Why I Want to Read It: The blurb is actually pretty vague at the moment, but the words "horror" and "novella" in it have caught my attention. This could be a fun and spooky Halloween read for sure.
The Song of the Cell: An Exploration of Medicine and the New Human by Siddhartha Mukheerjee
Publication Date: October 25
Why I Want to Read It: I've read many books about the history of medicine, but I haven't read anything in-depth about how we discovered that cells exist. This could be fascinating.
To Each This World by Julie E Czerneda
Publication Date: November 1
Why I Want to Read It: I love reading science fiction stories about humans being put into cryosleep and sent off to find new habitable worlds. It's such a fascinating topic.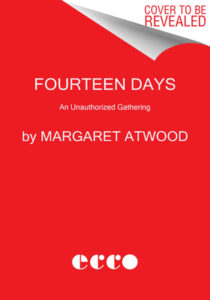 Fourteen Days: An Unauthorized Gathering by Margaret Atwood (Editor)
Publication Date: November 1
Why I Want to Read It: Each chapter of this novel about a diverse group of neighbours bonding together during a Covid-19 shutdown was written by a different author. Yes, Margaret Atwood wrote one of the chapters. I'm hoping it will capture that moment in history well. Fingers crossed.
The Light We Carry by Michelle Obama
Publication Date: November 15
Why I Want to Read It: I really enjoyed reading her memoir "Becoming." She's a good storyteller, so I look forward to hearing what she has to say about hope and perseverance in hard times in this book.