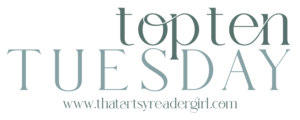 Hosted by That Artsy Reader Girl
We were already asked to share the books we were looking forward to in the second half of the year, so I'll do my best not to have too many repeats for this post.
I think it can be just as, and maybe even more, interesting to hear why someone is excited for a specific book as it is to read the blurb of that book in many cases.
You get such a fabulous peek at a reader's personality, reading habits, thought processses, and what they value in a story that way.
Here is what I'm hoping to have time to read this autumn and why I'm curious about them.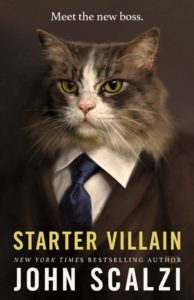 1. Starter Villain by John Scalzi
Why I'm Interested: Scalzi is a talented storyteller, and it's always fun to see pets being anthropomorphized.
2. Misbelief: What Makes Rational People Believe Irrational Things by Dan Ariely
Why I'm Interested: I believe everyone should work to improve their critical thinking skills no matter who you are, how much formal or informal education you may already have, or what labels best describe your stances on religion, politics, etc. While some people do seem to fall for misinformation more often than others, it's something that can fool any of us if we're not careful. We all have blind spots, and I hope to learn how to start correcting mine by reading this book and learning more about the psychology of irrational beliefs.
3. This Is Salvaged: Stories  by Vauhini Vara
Publication Date: September 26
Why I'm Interested: I'm in the mood for slice of life fiction. The reference to a story about a character who decides to build a replica of Noah's Ark also intrigued me. There were a few people in the churches my parents pastored back in the day who might have tried something like this if they had the money for such a project.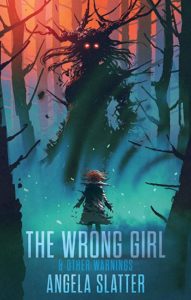 4. The Wrong Girl & Other Warnings by Angela Slatter
Publication Date: October 17
Why I'm Interested: This looks like a great Halloween read, and you all might remember how much I love that holiday. I previously reviewed and enjoyed another book of hers, No Good Deed: A Sourdough Tale, so I'm hoping my second attempt with her work is just as worthwhile. 
5. Like Thunder by Nnedi Okorafor
Publication Date: November 28
Why I'm Interested: She's on my shortlist of must-read authors. Ms. Okorafor is such a fantastic storyteller, although I do need to read Shadow Speaker before picking this tale up!