Hosted by That Artsy Reader Girl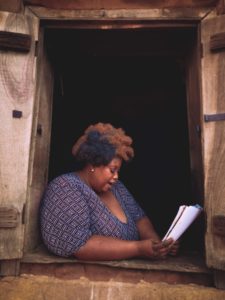 I kept things simple for this week's prompt. Most of these books are ones I haven't read yet, but all of them grabbed my attention with their short, snappy titles. It's harder than you think to come up with a single word that will do that!
1. Jailbird by Kurt Vonnegut Jr.
2. Amigo by Byrd Baylor
3. Equipoise (Ennek #3) by Kim Fielding
4. Fingersmith by Sarah Waters
5. Beloved by Toni Morrison
6. Fury by Salman Rushdie
7.Paprika by Yasutaka Tsutsui
8. Confessions by Kanae Minato
9. Solo by Kwame Alexander
10. Me by Elton John