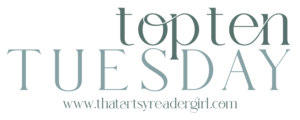 Hosted by That Artsy Reader Girl
Many of the books I read are from authors who are new to me or new in general, but I don't normally spend a lot of time digging around in debut book lists.
I pay attention to the blurb and first page when deciding what to read next. (Okay, covers matter, too! But they're the icing on the cake, not the cake itself. I've read amazing books with not-so-great covers and quickly tossed aside other books whose gorgeous covers did not match what was inside of them).
Sometimes this means I'll read six books in a row from the same author and still yearn for more from them.
In other cases, I really loved one or two books from a particular author but haven't connected with the rest of their work.
I have no other what other people's habits are, but I hope to find out from you all today.
Here are four debut authors I'm curious to try.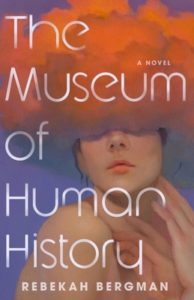 1. The Museum of Human History by Rebekah Bergman
Why I'm Interested: The thought of someone surviving an awful accident only to stop aging is intriguing. It makes me think of the similarities between that and how after someone dies they are forever frozen at their age of death in the memories of those who loved them.
2. Period: The Real Story of Menstruation by Kate Clancy
Why I'm Interested: I'm fascinated (and a little disturbed) by how much scientists are still learning about menstruation, the uterus, and other related topics. It's about time that these things were studied in depth not only for people who have typical menstrual cycles and reproductive organs but also for those deal with diseases or abnormalities related to menstruation and the uterus that some doctors sadly can be pretty dismissive of.
3. On Earth As It Is On Television by Emily Jane
Why I'm Interested: I love first contact stories!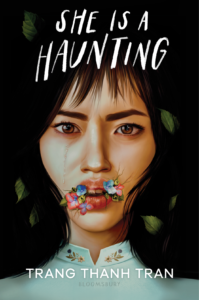 4. She Is a Haunting by Trang Thanh Tran
Why I'm Interested: Haunted houses are one of those tropes that immediately grab my attention. I hope this will be an excellent example of how to scare characters silly with a haunted house.
What are your reading habits like?