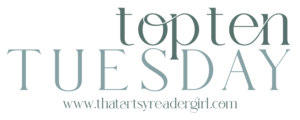 Hosted by That Artsy Reader Girl
I look forward to getting to know all of you a little better and seeing what we may have in common! Here are ten of my favourite things.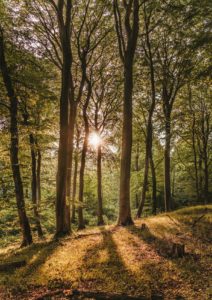 1. Nature
There's nothing like taking a long, peaceful walk through the woods. I'd do it every day if the weather cooperated and if it were always safe for women to go tromping through the woods alone. (Some urban forests here are perfectly safe, of course, but others can be a little sketchy at certain times of the day or year when few people use them).
2. Dairy-Free Hot Chocolate
I don't see it very often here in Toronto, so I buy it whenever I find a brand that's safe for me. Luckily, a relative recently surprised me with a lot of dairy-free hot chocolate that will probably last a very long time.
3. Time Alone
I am deeply introverted. My spouse and I live in a small apartment and both work from home, so getting enough alone time has been a bit of a struggle since 2020. I relish all of the alone time I manage to get.
4. Rabbits
While I can't have a rabbit of my own due to allergies, I love looking at photos, gifs, and videos of them online.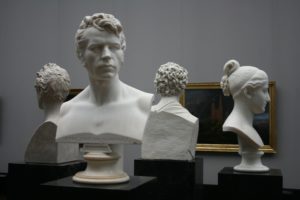 5. Museums
Whether it's about science, history, or art, I love learning new things at all of them.
6. The Anonymity of City Life
I was a preacher's kid who lived in a small town when I was growing up. There are benefits to both of those things, of course, but the combination of small town culture, church culture, and my quiet, reserved personality made it a relief for me to move away somewhere and no longer be the centre of attention so often. Ha!
7. Food Festivals
One of the other cool things about living in a big city is how many food festivals exist here. I've had a lot of luck finding delicious food that's safe for my milk allergy at certain ones.
8. Small Groups
My favourite type of socialization happens in small groups. There's something magical about getting together with a few other people and going out to dinner or something. I like being able to hear everything that's said and have a chance to jump into the conversation, too.
9. Weightlifting 
It makes me feel so strong and capable!
10. Love Songs
This might come as a little bit of a surprise since I don't read or watch many romances, but I adore the optimism and joy that comes from songs about love. Any genre is cool, although I do tend to gravitate towards R&B and Adult Contemporary since it's easier to find songs about this topic there.