Hosted by Long and Short Reviews.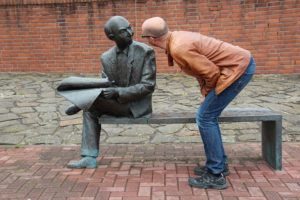 As I mentioned in an earlier response to a Wednesday Weekly Blogging Challenge, I'm hesitant to give or take book recommendations unless I'm sure that they're actually tailored to the person who is receiving them.
That is, I think recommending a book is sort of like setting a friend or loved one up on a blind date. I wouldn't tell them to go out for a cup of coffee with so-and-so just because both people are single, like the same genre of music, and have compatible sexual orientations. You need to dig deeper into what someone is looking for before telling them to read a certain book or date a specific person.
Due to that, this list will be short and sweet.
Green Eggs & Ham by Dr. Seuss.
Dr. Seuss was one of those children's authors who knew how to talk to adults just as well as he did preschoolers.
Where the Sidewalk Ends by Shel Silverstein.
No one is ever too old for lighthearted poetry.
The Tao of Pooh by Benjamin Hoff.
I adored Winnie the Pooh's stories when I was a kid. It made me really happy read an adult interpretation of his adventures.
Click here to read everyone else's replies to this week's question. The image below is the list of upcoming prompts for this blog hop.