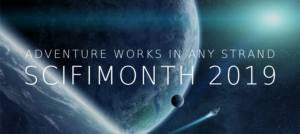 Over the course of the next few weeks I will be participating occassionally in the Scifi Month challenge that was created by the bloggers at One More.
Click on the link in that last sentence for more information or to sign up yourself. There is still time to pick a few of their prompts and join in if you're interested.
Today's prompt was Future Imperfect. That is we're supposed to pick something related to dystopian or utopian stories. Therefore, I'll be talking about some dystopias that everyone who enjoys science fiction should read.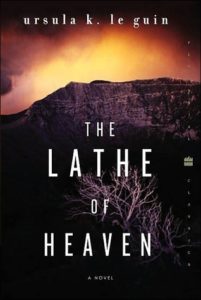 The Lathe of Heaven by Ursula K. Le Guin
Why everyone should read it: What could be more frightening than living in a world that was forever altered every time a specific person had a vivid dream? I don't know about all of you, but my nightmares would be pretty scary if they came true.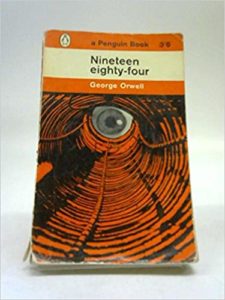 Nineteen Eighty-Four by George Orwell
Why everyone should read it: I try to avoid politics on this site, but this book's message about totalitarianism is just as relevant now as it was when it was first published.
The Chrysalids by John Wyndham
Why everyone should read it: If you don't fear nuclear war yet, this book might make you change your mind about it. The plot is set generations after a nuclear war. Radiation continues to kill people, though, and society's response to it has changed all sorts of things about the ways in which people live.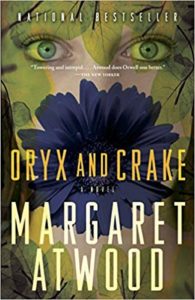 Oryx and Crake by Margaret Atwood
Why everyone should read it: Bioengineering is fascinating. The other interesting thing about this book is how few characters it had. Nearly every human on earth had died from a plague when the events of it happened. Many of the animals and plants that humans had tweaked in some way were still alive, so it was like getting to know humanity without meeting many people at all.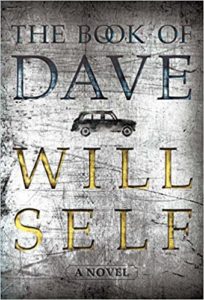 The Book of Dave by Will Self
Why everyone should read it: It's set five hundred years from now and has amazing plot twists. I first read it at a time in my life when I wasn't very happy for reasons that seemed almost impossible to fix. Reading about what the future might be like – as dark as that future was –  somehow made me feel better. This book also had some thought-provoking things to say about how we interpret old texts and why it's so important to take the cultures they came from into context before deciding to base our lives around them.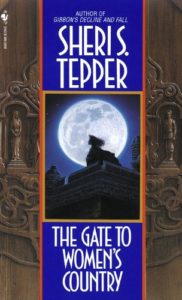 The Gate to Women's Country by Sheri S. Tepper
Why everyone should read it: One of the reasons why I take long breaks from the dystopian genre has to do with how poorly women are treated in most of them and how strong the assumption is that all women will have awful lives in that setting. This Feminist spin to the genre was a breathe of fresh air.