Hosted by Long and Short Reviews.
Here's a link to this week's prompt. I've never named a baby, and, barring unforeseen circumstances, I never will. If I did have the opportunity to do so, though, I'd pick one of these characters both because they have beautiful, classic names and because their names would work just as well for babies as they would for children, teenagers, adults, and senior citizens.
There's something to be said for picking a name that grows with a person like that!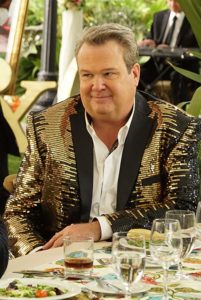 Cameron from the TV show Modern Family
Cameron has a fantastic backstory. He's a gay man who grew up on a farm in a very rural part of the United States. As an adult, he moved far away from home, but he's never forgotten his roots. There have been many references on Modern Family over the years to all of the things this character misses about rural life, from football games to the joy of having pet pigs. I love the fact that he honours his heritage while at the same time living in a place that has more opportunities for his husband and daughter.
Randall from the TV show This Is Us
Randall was transracially adopted by a white family when he was a baby. As an adult, he's a dedicated husband and father who – spoiler alert – decided to become a foster parent in order to help the next generation and pass on all of the positive things he learned from his family. I love seeing the flashbacks to his childhood just as much as I do watching him navigate adult responsibilities and conflicts in the present day. He's such a nerdy, funny, and genuinely kind person. All of those traits are things I find quite appealing. (Yes, it's possible that I have a little bit of a crush on this character).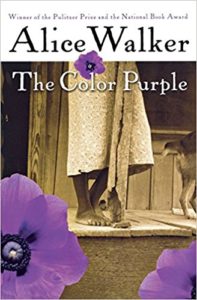 Celie and Sofia from Alice Walker's novel The Color Purple
Ideally, Celie and Sofia would be twins, but they could be non-twin siblings, too. I loved the relationship between these sisters in this story, especially after their lives grew difficult and they couldn't see a way out of their troubles for years at a time. My hope would be that any children named after them would have the same resourcefulness…and happy ending!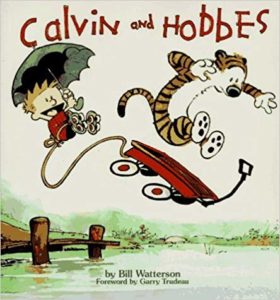 Calvin from Bill Watterson's comic strip Calvin and Hobbes
Yes, Calvin was a mischievous character. Sometimes he was downright naughty, but he was also incredibly intelligent, imaginative, and resourceful. I always admired those parts of him. He definitely gave his parents a few grey hairs growing up, but I'd bet all of his positive qualities would make him turn out to be a wonderful adult.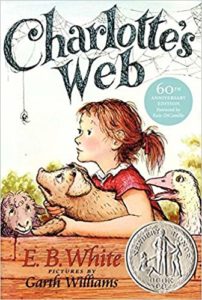 Fern from the children's novel Charlotte's Web
Fern was such an empathetic girl that I wouldn't hesitate to name a baby after her. What a good role model she'd be for any child who was learning about death and hardship for the first time.  Although Charlotte is a nice name, too. (Also, I didn't realize until today that I like so many names that begin with the letter C. Ha! )
Who would you name a baby after?