Hosted by Long and Short Reviews.
Click here to read everyone else's replies to this week's question and here to see the full list of topics for the year.
Autumn is a beautiful season in Ontario. You can spend hours outdoors without worrying about sunburns or frostbite, so most of my answers will reflect the benefits of taking advantage of such mild weather.
The Word on the Street Festival. This is an annual Toronto festival about literature that features local and well as international authors and publishing houses. It covers every genre and age group you can imagine, and everyone is welcomed. Of course, it was virtual this year due to Covid-19, but the food there was amazing in the past. They had cuisine from many different cultures, and the portions were so generous at many stalls you could easily buy one meal and split it with another adult if you wanted to.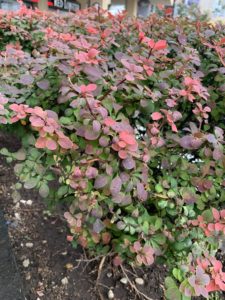 Photography. I've mentioned my interest in this hobby in previous Wednesday Weekly Blogging Challenge posts. Autumn is the perfect time of year to play around with this, especially when I'm photographing the marvellous autumn landscape.
Stocking Up on Treats. Every store that sells food will have some candy that's dairy-free, but it's always fun to visit specialty shops and, before this pandemic happened, various food fairs/festivals to stock up on fancy vegan chocolate and other hard-to-find treats that are safe for my milk allergy before winter hits. (I get the winter blues, so having small things like this to look forward every X number of weeks helps my mental health).
Nature Walks. Autumn is my last hurrah for long nature walks until spring, so I spend as much time as I can outdoors before (this part of) the world freezes and everything is coated in ice and snow.
Nuit Blanche. This is an outdoor, overnight, free art show in Toronto that features the work of (mostly) local artists. You can find everything there: robotics, concerts, dances, interactive art displays, live theatre, light shows, and so much more. One year the city was even "attacked" by zombies. (Nobody was actually harmed. My spouse and I saw dozens of folks dressed as zombies who were roaming around and groaning dramatically every so often). I'm officially inviting all of you to come check it out online on between 7 pm on October 3 and 7 am on October 4 if you enjoy this sort of stuff. The programming is wildly different every year, so I can't even begin to guess what they'll have this time!