Hosted by Long and Short Reviews.
Click here to read everyone else's replies to this week's question and here to see the full list of topics for the year.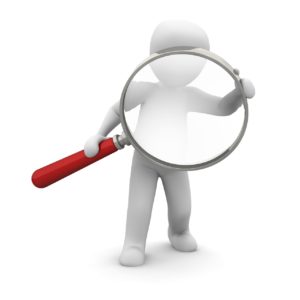 I love this topic! Here are some things I've recently googled and why I looked them up online.
Do pigeons recognize individual humans? 
As you all know, I like to say good morning or good evening to the pigeons who live in my neighbourhood when I pass by them.
I sometimes wonder if they recognize the friendly human who greets them so often.
Yes, it turns out they can recognize individuals.
Isn't that neat?
Signs of a migraine attack
Best ice pack for migraine 
I've had occasional but horrid headaches for years. It was during a conversation with a relative who has the same issue recently that I realized my headaches might actually be migraines.
This is something I plan to discuss in detail with my family doctor the next time I have a checkup. In the meantime, I've been researching steps I can take to help reduce their frequency, predict when they're about to happen, and numb the pain without opioids.
(This is in no way a judgement of people who need them, by the way. I'm simply cautious about taking any new medications for a laundry list of reasons that would derail the purpose of this post).
How did Victorians make ice cream?
On a more cheerful note, I recently watched a long video called How the Victorians Made Their Exquisite Ice Cream and was curious to learn more about the process as well as what flavours were popular in the 1800s. Imagine spending 5 hours making cucumber ice cream! I think I'll stick to mint chocolate chip, but kudos to previous generations for trying everything under the sun.
Is Harry Potter cheugy? 
I learned about this teen/Generation Z slang term from a recent comedic music video.
Cheugy refers to things that are off-trend and out of date. Some sites say that owning Harry Potter merchandise and/or being too into the franchise in general is cheugy now because that's only for "old" folks. I can't stop giggling at that idea.