Hosted by Long and Short Reviews.
Click here to read everyone else's replies to this week's question and here to see the full list of topics for the year.
I'm an adventurous reader who bounces around among all of the genres. While there are certain genres I visit regularly and others I only visit occasionally, it takes a lot to turn me off from a story entirely.
This is the fairly small list of topics that I refuse to read about.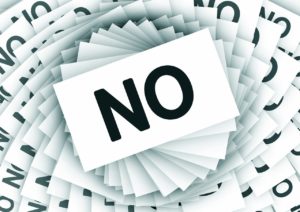 Glorifying Prejudice. That is to say, I strictly avoid anything that makes it seem honourable to hate or discriminate against  others because they're not like you in some way. Why not encourage inclusion and acceptance instead?
Preachiness. This is a universal nope from me no matter the subject matter or whether I happen to agree with the author.  If someone wrote a book that tried to browbeat its readers into believing that purple is the best colour in the universe, I'd stop reading before finishing the first page despite my deep love of that colour.
Hopelessness. I used to be a huge fan of stories like The Walking Dead or Cormac McCarthy's The Road. While I do still enjoy some horror in small doses, everything I read and watch needs to have a hopeful message included in it these days.
Dead Pets. There are far too many books out there that kill off beloved pets at the climax of the plot. I've had my fill of this trope until the end of time itself. Let Fido live!