My reading habits have evolved a lot over the years. In today's post, I'm going to start with my earliest memories and share some stories about how my interests and habits have changed over time.
Most of these genres are still things I like to read at least occasionally. With that being said, I do not read the older ones as often as I once did.
Nursery Rhymes and Fairy Tales
The first genres I ever fell in love with were nursery rhymes and fairy tales.
My uncle had a book of fairy tales that he left behind when he went off to college. I read that collection every time I visited my grandmother's house, and it made me yearn for more stories about dragons, royalty, and people who were rewarded for the good things they did when they thought no one was paying attention.
The tales in my uncle's collection were the sorts of things you'd see in a Disney movie. They were missing the dark endings that they'd often originally had.
A few years later, I began stumbling across fairy tales that didn't always end happily ever after. For example, the original version of "The Little Mermaid" ended with the main character's death instead of her wedding.
I did go back to preferring the more cheerful spins on these stories after a while, but I appreciated having those glimpses into what had happened to them before they were cleaned up for modern audiences.
30 Books in a Month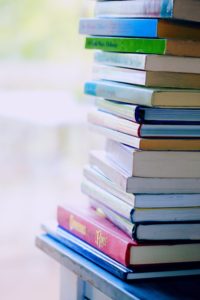 As I've mentioned here before, I was homeschooled for the first several years of my education. One of the best parts of that experience was being able to read after my lessons were finished. There were times when Wyoming was far too snowy and cold of a place for a child to be wandering around outside in, so I read the entire afternoon and evening away on some of those wintry days.
All of this reading time had an interesting effect on me once I started public school and people who weren't my parents or siblings began noticing my habits.
My fourth grade teacher once gave us an assignment to read three books a month. We were supposed to turn in little slips of paper with the title and author of what we read to her so she could keep track of them for us.
Reader, I didn't finish three books that month. I read thirty of them.
Those three slips of paper we'd been given were almost immediately replaced by notes from my mother listing everything else I'd read after I fulfilled the original requirements.
When our teacher announced the number of books each student had read that month a few weeks later, most of my classmates were in the single digits. It was pretty funny to see how they gasped when they realized I'd quietly blown everyone out of the water.
A Passion for Poetry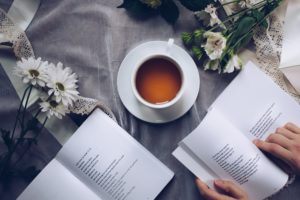 I no longer remember which genres I read during that thirty-book month, but I do remember the genre I became obsessed with shortly after that: poetry.
My fifth grade teacher did a unit on the many different types of poems out there, and I took to this topic  immediately. A lot of the stuff she had us read reminded me of the nursery rhymes I'd loved a few years earlier.
Shel Silverstein was the first poet I loved, but I quickly moved on to poets who wrote for adult audiences like Emily Dickinson and Langston Hughes.
The thought of compressing what could be an entire story into a few short lines impressed me. I was always excited to find poets who could create strong imagery of what they were describing to the audience while using as few words as possible.
There was about a decade there when poetry was regularly part of what I read for fun. For a long period of time after that, I still returned to it regularly when I needed a break from other genres.
I'm slowly losing interest in this genre, and that makes me a little sad. I wish I could find the same thrill in it I did twenty years ago.
Science Fiction and Fantasy
My interest in the science fiction and fantasy genres has always been intertwined with the other things I've read. Long before I entered high school they became genres I returned to over and over again.
While I do take breaks from science fiction and fantasy to recharge sometimes, those feelings have remained constant to this day. No other genre has managed to keep me coming back for more for as long or as consistently as these two have.
There is something so interesting about taking a modern trend and extrapolating it to some distant future where robots really do run the world or when climate change has altered our planet so much that future generations can no longer imagine what life was like in a cooler, more stable climate.
I've come to prefer hopeful speculative fiction over the darker, apocalyptic stuff, but I think I'll continue reading some sort of sci-fi or fantasy for many years to come.
Leaning Towards Nonfiction
Over the last decade or so, I've found myself gradually becoming more interested in nonfiction than I ever was before. My favourite high school English teacher used to talk about how much she enjoyed reading about things that really happened.
I didn't understand why she'd say that at the time, but now I relish the opportunity to read books about history, astronomy, archeology, ecology, medicine, the biographies or autobiographies of people who have accomplished all sorts of things, and many other topics.
We live in a world that is filled with more information than any one person can digest in a lifetime. I accept the fact that I can't learn everything, but I also want to be exposed to as much knowledge as possible in this lifetime.
How have your reading habits evolved over time? If anyone decides to borrow this topic and blog about it, I'll edit this post to include a link to your response if you're interested in that.
Edited on May 5 to add Bjørn Larssen's response.