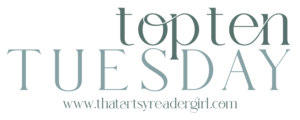 Hosted by That Artsy Reader Girl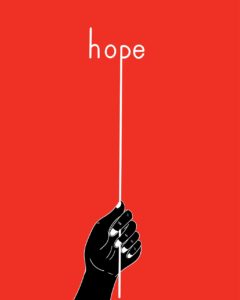 How can anyone only pick one trope or theme? I think I could write dozens of blog posts on this topic and still not run out of things to say.
Over the past two years, hopeful stories have been the ones that caught my attention most often for reasons I'm sure all of you can already guess.
Hope seemed like a good theme for a post, so here are eight hopeful books that I'd recommend from a variety of genres.
1. Becoming  by Michelle Obama
2. The Martian by Andy Weir
3. The Voyage of the Dawn Treader (Chronicles of Narnia, #3)  by C.S. Lewis (The rest of this series is pretty hopeful, too!)
4. A Psalm for the Wild-Built (Monk & Robot, #1)  by Becky Chambers
5. Oh, the Places You'll Go!  by Dr. Seuss
6. The Hobbit, or There and Back Again  by J.R.R. Tolkien
7. The Princess Bride  by William Goldman
8. The Velveteen Rabbit by Margery Williams Bianco