Hosted by That Artsy Reader Girl
2019 was an odd reading year for me. I started and finished fewer books than I usually do. The ones that I did finish were less likely to stand out as amazing in my mind for reasons that had as much to do with me being honestly a little burned out on reading in general as it did with the content of what it read itself.
So my list this week is going to be short and sweet. I hope that I will have a much longer response for this prompt if Jana decides to recycle it next year.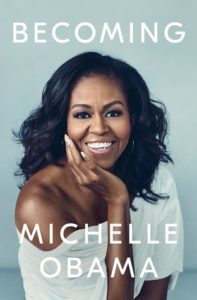 Becoming by Michelle Obama
I had no idea the former first lady was such a good storyteller! It was really lovely to read her remembrances of her childhood, college years, working/married life, and experiences in the White House.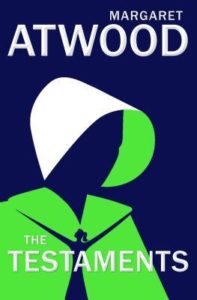 The Testaments by Margaret Atwood (my review is here)
I adored the way this sequel fleshed out the parts of The Handmaid's Tale that Offred couldn't have possibly known about. I can't wait to see how it might be incorporated into the TV show next!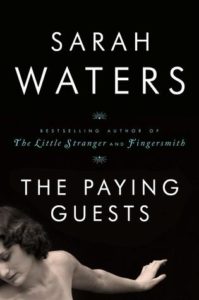 The Paying Guests by Sarah Waters
It took me a couple of years to finish this book because of how slow the beginning was and how much other stuff I had to read, but I'm glad I slowly chipped away at it. There are other Sarah Waters books that I enjoyed more, but I ended up really loving this one once the characters had all been introduced and the mystery elements of the plot started to coalesce.
If you've been through a reading slump, what have you done to get out of it?