Hosted by Long and Short Reviews.
Click here to read everyone else's replies to this week's question and here to see the full list of topics for the year.
Most people immediately think of Toronto when they hear the word Ontario. I love my city, but today I wanted to highlight the province as a whole. There are great books set in every part of it, so I have a lot to say this week!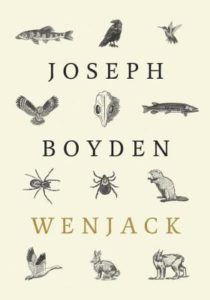 Wenjack by Joseph Boyden and Kent Monkman
Where It's Set: A fictionalized version of Kenora. (If you're not familiar with our geography, think a remote corner of Northern Ontario near Woodland Caribou Provincial Park).
What It's About: The story of Chani Wenjack, an Ojibwe boy who ran away from a  North Ontario residential school in an attempt to go home to his family. Chani was a real child, but some parts of the plot were fictionalized.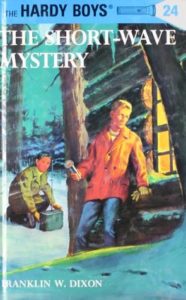 The Short-Wave Mystery (Hardy Boys, #24) by Franklin W. Dixon
Where It's Set: A fictional body of water called White Bear River near Hudson's Bay, a real place in Northern Ontario.
What It's About: The Hardy Boys figuring out who stole a collection of stuffed animals from an estate sale.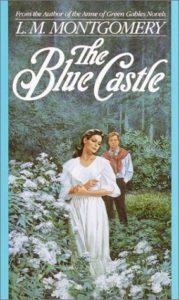 The Blue Castle by L.M. Montgomery
Where It's Set: The fictional town of Deerwood, located in the Muskoka region in Central Ontario. Deerwood is based on the real city of Bala.
What It's About: A young, single woman who was diagnosed with a fatal heart condition. Knowing that she only had about a year to live, she decided to escape her controlling family and find happiness wherever she can with the time she had left. This is my all-time favourite Montgomery novel, and it is much more cheerful than it might seem.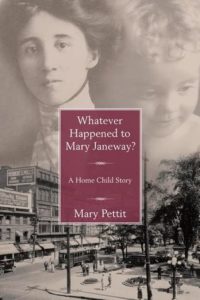 Whatever Happened to Mary Janeway?: A Home Child Story by Mary Pettit
Where It's Set: Hamilton (southwest of Toronto).
What It's About: This is a fictional story of a teenage girl who was sent to London, Ontario (which also southwest of Toronto) as part of the Home Child Program. She was so dissatisfied with her placement that she ran away from it!
If you're not familiar with this bit of Canadian history, The Home Child program was a precursor to modern foster care and adoption in the late 1800s and early 1900s. Children in English orphanages were sent to Canada (and Australia) to be looked after by families there and taught the life skills and trades they'd need to know to be self-sufficient as adults. Some children were adopted into loving homes through it, but others were treated as free labour…or worse.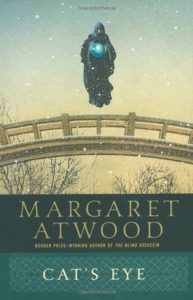 Cat's Eye  by Margaret Atwood
Where It's Set: Toronto
What It's About: A controversial painter who returns home to confront her past and understand how those experiences shaped her art.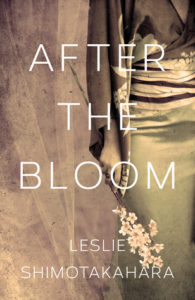 After the Bloom by Leslie Shimotakahara
Where It's Set: Toronto
What It's About: An elderly woman suffering from dementia who goes missing one day, her adult daughter's frantic search for her, and the family secrets that are revealed along the way.