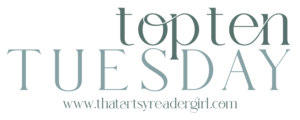 Hosted by That Artsy Reader Girl
A few years ago, I blogged about the general benefits of taking a reading break. Today I wanted to take a different approach to the topic and discuss some of the specific reasons why it can be a good idea to stop reading or to read less often for a while.
Reason #4 will mention grief and Covid-19, so feel free to skip that one if needed.
1. Enjoying Good Weather 
Southern Ontario is a humid and often stormy place. That humidity translates into chilly winters and stifling summers, so one quickly learns to take advantage of mild temperatures and clear skies when they occur.
To me, reading is an activity that makes more sense when it's -30 Celsius (-22 Fahrenheit) or 40 Celsius (104 Fahrenheit) outside and it's medically dangerous to be out there for long periods of time. If you're lucky enough to have a balmy day in the15-20 Celsius (59-68 Fahrenheit) range, you'd better enjoy it while it lasts and go take a hike or enjoy a picnic or something.
2. Pursuing Other Interests 
I love my bookish and often nerdy interests, but that is not all that I am! It's refreshing to switch between hobbies and interact with different social circles. Sometimes I also discover that there is more overlap between my various interests than I originally thought which is always cool to find.
3. Being More Physically Active
Yes, I know that some people listen to audiobooks while exercising, but that only works for me when I'm doing something like taking a brisk walk. I prefer to give my undivided attention to activities like weightlifting so that I can keep an eye on my form and stay focused on what I'm doing.
4. Resting My Mind 
This was especially true about eighteen months ago when a relative of mine caught Covid-19 and did not fully recover from it. (That is to say, they are still with us but have Long Covid now). Books can be a healthy distraction, but they can also be a little overstimulating when you're waiting for news of even the smallest signs of improvement and do not necessarily get them.
5. Rediscovering the Excitment of Reading 
Nearly anything can begin to feel repetitive if I do it too often! As much as I love reading, taking breaks from it enables me to rediscover how exciting it is to crack open a book and once again anticipate what it will be like to discover all of its secrets.