Hosted by Long and Short Reviews.
Click here to read everyone else's replies to this week's question and to read everyone else's replies to this week's question and here to see the full list of topics for the year.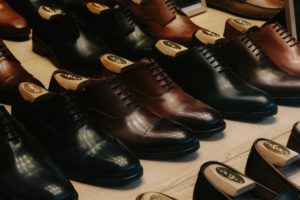 This is a story that happened when I was about two years old. I don't personally remember it, and there aren't any photos from this day so far as I know. Luckily, my parents made sure to tell me all about it once I was old enough to form longterm memories.
When I was a toddler, mom and dad took me on a trip to visit my mom's younger brother at college. Uncle Joe had a roommate named John and trilingual friend named Sebastian who were both with him that day. From what I've been told, they were happy to meet my parents and have a little one around for a few hours.
I was a quiet, calm, and generally well-behaved child. The combination of those personality traits means that you can sometimes get away with things that noisier kids who unwittingly attract adult attention with their shenanigans might not.
So there was baby Lydia quietly looking around in an unfamiliar place when she noticed that Sebastian wasn't speaking English! I stared at him in amazement as he had a conversation in French. (He speaks Spanish, too, although I don't think he spoke it that day).
Then little Lydia saw an untidy pile of shoes near the door. She didn't approve of such nonsense and decided to fix the problem by matching up all of the shoes with their mates and then placing every pair of shoes neatly by the door.
I imagine the grownups noticed what I was doing as they spoke to each other. Since no one intervened, I was able to straighten up every single shoe and be satisfied with a job well done.
Whatever toddler behaviour my uncle might have been expecting from me, this was not it. Everyone was amused by how I'd decided to keep myself busy and useful while the grownups talked. I'd like to think Uncle Joe and his friends placed their shoes neatly by the door a few times after we left just for the fun of remembering the little one who cleaned up after them.
Here's another funny twist to the tale.  My untidy childhood bedroom sometimes annoyed my poor mother who is naturally good at organizing stuff and keeping everything in its proper place, but I have slowly become better at that skill as an adult. To this day, I still love fiddling around with things and organizing them into various ways even if I'm never quite as tidy as mom is.