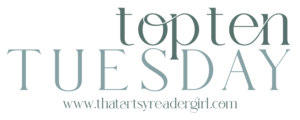 Hosted by That Artsy Reader Girl
I
have mixed feelings about series.
When they're well written, they're my favorite sorts of books to dive into because of how deeply you can get to know the characters throughout the course of them. It's thrilling to see a character slowly evolve over the course of several adventures, especially if they maybe weren't particularly likeable at first. I love it when characters are given space to become three-dimensional individuals who feel just about as real to me as anyone I've met. This is difficult to accomplish for any author, but it's so rewarding when it does happen.
Series that try to stretch out their original storylines too far are disappointing, though. I'd much rather read a tightly written standalone novel that wraps up all of the major conflicts and ends on a high note  than I would something about the exact same characters that had clunky pacing, or not enough going on in each book, or that put their characters in the same sorts of conflicts over and over again to justify creating a series when the protagonist really should have learned his or her lesson on that topic in book #1.
I've had experiences with both of these sorts of possibilities (and many grey areas in between then), so I never know what to expect when I start a new series. Will it horribly disappoint me two or three or six books from now? Is it worth my reading time? Will I find the first book pretty decent only to be shocked by how much I adore the rest of them after the world building and character development has been firmly established?
You never know what might happen. Here are some series I hope to read someday. Just don't ask me exactly when that will be. Ha! Have you read any of these books and, if so, did you enjoy them?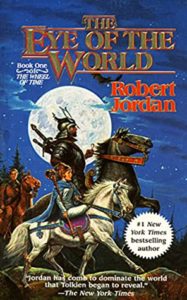 1. The Eye of the World (The Wheel of Time, #1) by Robert Jordan
Multiple people have told me I'd love The Wheel of Time series.
2. His Dark Materials (His Dark Materials #1-3) by Philip Pullman
I once read that Pullman wrote this series partially as a response to the Chronicles of Narnia series. While I don't know for sure if that's true, it does make me curious to see what all of the fuss is about.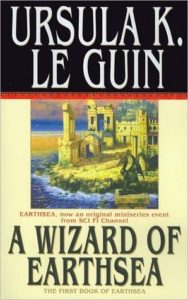 3. A Wizard of Earthsea (Earthsea Cycle, #1) by Ursula K. Le Guin
Her short stories make me smile, but I've never explored her longer works. Maybe this is a good place to start?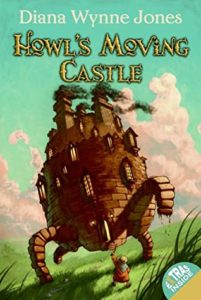 4. Howl's Moving Castle (Howl's Moving Castle, #1) by Diana Wynne Jones
This has been on my TBR for so long that it has apparently become a series now!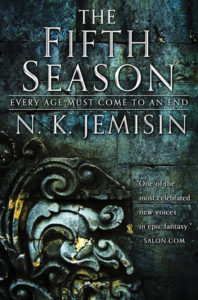 5. The Fifth Season (The Broken Earth, #1) by N.K. Jemisin