Hosted by Long and Short Reviews.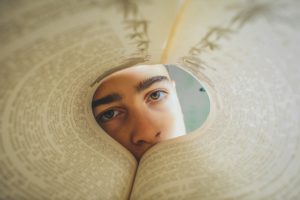 The assumption I made this week was that most participants would be talking about books they are not interested in reading that were published in the last twenty years or so.
It will be interesting to see if everyone else answered this from the same perspective.
The Girl with the Dragon Tattoo (Millennium, #1) by Stieg Larsson
Why: I do enjoy the occasional mystery, but I've heard this is more of an action/adventure novel. Generally, I'm not interested in mixing those two genres together.
Middlesex by Jeffrey Eugenides
Why: This book includes some disturbing content that I refuse to read about.
No Country for Old Men  by Cormac McCarthy
Why: After finishing The Road, I decided not to read anything else from this author. He's a talented writer, but his imagination is too dark for my tastes.
The Boy in the Striped Pajamas by John Boyne
Why: I'm burned out on World War II novels, especially if they're about all of the inhumane things that happened in concentration camps. Of course it's important that we never forget what happened to the victims of the Holocaust, but this reader needs a long break from stories set in that time and place.
Ready Player One (Ready Player One, #1) by Ernest Cline
Why: I've read too many books similar to it. If that wasn't the case, this would be the sort of thing that would grab my attention. 
A Court of Thorns and Roses (A Court of Thorns and Roses, #1)
by Sarah J. Maas
Why: Romance is a genre I'm generally not that interested in. While there are definitely aspects of this story that appeal to me, I'd much rather read fantasy that doesn't include plots about falling into or out of love.
Click here to read everyone else's replies to this week's question. The image below is the list of upcoming prompts for this blog hop.