Hosted by Long and Short Reviews.
Click here to read everyone else's replies to this week's question and here to see the full list of topics for the year.
I've been looking forward to this prompt for weeks. Spring is my favourite season, and it's the nicest time of year in Ontario in my opinion! Some of the things on this list aren't currently an option this year due to the Coronavirus pandemic and how much Toronto has been shut down to contain the spread of it, but my hope is that I can do all of these things next spring.
But all of items on this list are either free or inexpensive. As I've said on this blog before, I'm a frugal, minimalistic person who is easily amused. There simply isn't a reason for me to spend a lot on entertainment the vast majority of the time.
So what tops my list of fun stuff to do in the spring?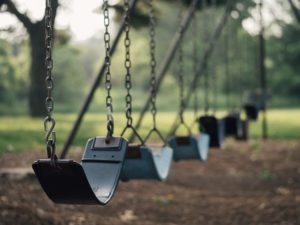 Parks. Yes, I gave this as an answer last year for the Favourite Things to Do in the Summer prompt. I enjoy visiting parks even more during mild spring weather for picnics, walks, outdoor exercise, and maybe even a few minutes on the swing set if there's a swing available.
The nice thing about this time of the year is that the sun hasn't reached its full strength yet. While I always need protect my skin and eyes for medical reasons, I can spend more time outdoors now than in July or August.
Photography.  I love walking around and looking for new subjects for my photography hobby. Mild weather makes it easy to keep wandering until I've taken as many pictures as I want to before heading home to sort and edit them.
Festivals. There are very few parades in the spring in Toronto, but this is the beginning of festival season. I love getting out and about after a long winter spent mostly cooped indoors. There's nothing like feeling the warm sun on your back as you listen to music or eat a delicious meal there.
Vegan Restaurants. I'm not vegan, but I love visiting vegan restaurants because they're some of the only places on Earth I can go and order dessert due to my milk allergy! I usually don't order  a full meal at them. A bowl of cashew ice cream or a brownie is more than enough to satisfy me. It's cheaper, too, to have dinner at home and only pay for dessert when I'm out and about.
Farmers' Markets. Have you noticed the food theme of this post? I honestly hadn't thought about how many of my favourite things involve food in some way before I started writing it. But I think it's a good idea to buy fresh, local produce at farmers' markets to support local farms when possible. There are also some foods like gooseberries for sale there that I rarely see at conventional grocery stores.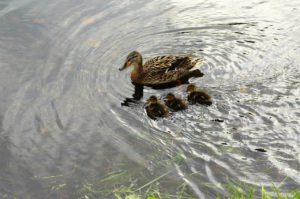 Streams, Lakes, and Ponds. If Toronto were near the ocean, I would have added that to this list, too. Whether I'm paddling on them, sitting quietly on a ferry gliding through them, or watching from the edge of a watery place as duck families swim by, I love being near water no matter what form it takes. (Swimming isn't on this list because it's usually too chilly to swim outdoors in Ontario until summer begins).
Doors Open Toronto. Every spring, Toronto has a weekend where all sorts of historical buildings open to the public so we can see their architecture, get a glimpse of their areas that normally only staff members can see, and learn more about their history. This is the sort of nerdy, educational event that I adore.