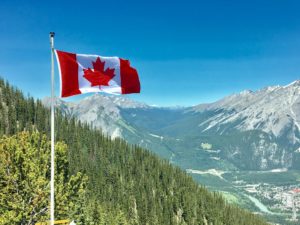 I remember a Canada Day spent on a rooftop party hosted by a friend of a friend. The view was spectacular.
I remember a Canada Day when I felt asleep early only to be awoken by fireworks being set off nearby.
I remember a Canada Day where I took a long nap and relished that precious day off from work after several big changes there.
I remember a Canada Day that commemorated my country's 150th birthday. It was my favourite one so far. There were massive celebrations everywhere. I spent hours listening to the live music, soaking up the happy energy of the crowds, and eating delicious treats like beaver tails (that is, the pastry and not the rodent) and seasoned french fries. That particular celebration lasted for several days instead of only one.
This Canada Day can't be like the others for reasons all of us already know far too well.
Our government is setting up virtual celebrations for everyone so we can share joy, not germs. I hope there will be some good music to listen to and a fireworks display if possible. And I reserve the right to get a Beaver Tail later on this summer once the Canada Day lines for it are long gone.
It's tricky enough to predict next week or next month, so who knows what will or won't be possible next year depending on if there's a vaccine for Covid-19 by that point. What I do know is that this year is going to be a unique one regardless of what happens in the future.
My plan is to pay attention and remember as much as I possibly can about the similarities and differences between 2020 and the years that came before it. Just like I always have a million questions about what it was like to live through any number of historical events that still remain in living memory, I suspect that future generations will have the same questions for us.
May all of their questions be answered one day. In the meantime, Happy Canada Day to all of my fellow Canadians! I hope we all find new, creative ways to enjoy this holiday this year.